Testimonials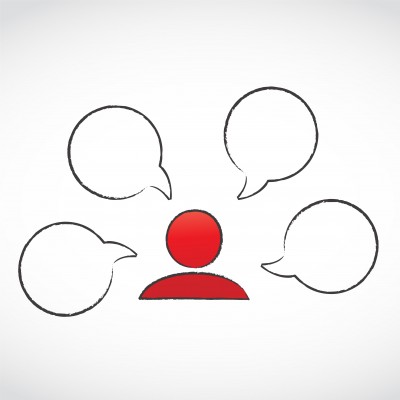 My wife, Sandy, and I have done business with Ava for at least 8 years. She and her staff have always been knowledgeable, dependable, and timely. She has a good work ethic and she can, and will, do what she says she will do. We have never had any problems with any work they have done.
If you need any further information, please do not hesitate to call my office
Sincerely,
Sam and Sandy
It is with great pleasure that I recommend Ava Coley. I have known her for over fifteen years, both personally and professionally.
Ava has always displayed a high degree of integrity, responsibility and ambition. She is definitely a leader rather than a follower. In addition, she is very well organized, efficient and willing to do whatever is needed to get any job accomplished. Because there have often been last-minute changes to specific jobs, her cooperative attitude and good cheer are important and most appreciated.
Ava is without a doubt, one of the most dependable, good-natured people that I have ever known. Ava would be an asset to any organization and I am happy to give her my wholehearted endorsement.
Respectfully,
William S. Cameron
WSC/de
To whom it may concern:
For the past several years I have had the opportunity to work with RTS Technologies and Ava Coley. When I first started my business, one of my first calls was to Ava for help with our phone systems. Having worked with her with my prior employer, I was familiar with Ava and her ability to deliver on anything she said she would.
It is without reservation, and with complete confidence that I fully encourage you to work with Ava and her team no matter what your needs. Ava, aside from her friendly and personable demeanor is extremely professional. [have found her responsive to my needs, respectful of my time, genuinely interested in the success of my business, and willing to do whatever it takes to make sure that J am 100% satisfied with her service. I have found Ava to be a trusted partner for my business.
Simply put, if Ava and RTS are not a part of your business you are missing a fantastic opportunity.
I would sincerely welcome an opportunity to discuss over the phone any questions that you might have and share with you specifics of my overwhelming appreciation for all that Ava has done for me and my company.
Sincerely,
Adam H. Wimberly 
President
The Wimberly Group, L.L.C.
To Whom It May Concern:
I have personally known Ava Coley since mid 2005, when we, as a company and I personally, used her company's services in the electronic systems business and have continued our business relationship extensively since our first meeting.
Mrs. Coley has excellent communication skills, works well with others, is highly motivated, and possesses a strong desire to excel in all endeavors. I can verify firsthand to the complete and excellent capabilities shown in Ava's business manners, work ethics, and goal to achieve customer satisfaction from start of project to finalization.
I give Ava Coley my highest recommendation for any position she may be seeking.
Respectfully,
FRONTIER SPINNING MILLS
George R. Perkins, Jr.
Chief Executive Officer